Trading… why this activity?
We have been working for many years to preserve and revive the appellations, both at the level of our companies and collectively, in Roussillon as well as in France.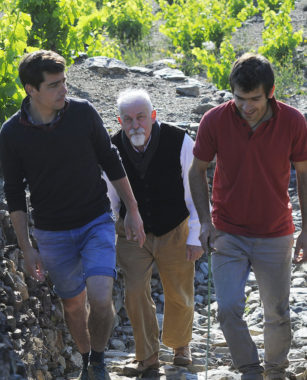 The disastrous situation of the French appelations and the behaviour of the winegrowers led us, together with other winegrowers with whom we shared the same concerns, to organise a network, "vignerons dans nos appellations", and then to found an association, "Sève". In this process of deepening our knowledge of our profession, we became aware of two elements that seemed crucial to us and shed light on the current situation:
Firstly, the winegrower's profession is made up of several jobs that require different qualities, aptitudes and characteristics: working the vines, vinification, ageing the wines, often carried out in the past by wine merchants, bottling, which in many cases is not carried out by the winegrowers themselves but is handled by specialised companies, marketing and finally management.
Six totally different professions in which it is necessary and indispensable today to excel, otherwise you will get into trouble and disappear rapidly. Marketing is generally the area in which French winegrowers are the least " successful ".
This activity is also often poorly considered and neglected. Once the wine has been made and aged, what remains to be done is what seems superfluous to some: etymologically, this is the meaning of the word "négoce". This negation of leisure, this remaining to be done when everything seems to be done, such is our vocation as négociant: the one who is busy doing*.