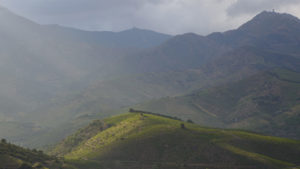 In short, we could say 3 brothers, 2 estates and a selection of wines from the South of France.
Martin, Augustin and Vincent, Domaine de la Préceptorie, Domaine Augustin and Parcé Frères selection.
The Sons of Marc Parcé on the Maury, Collioure & Banyuls vintage and on almost all the appellations of French Catalonia.
A peasant vision of wine, sustainable and family, a willingness to take care of the inheritance received.
The Parcé brothers